The Juice is an upcoming artist coming up outta Sacramento, CA who is a very diverse range of skills being able to fill an array of styles of music. Read up on him, he has some dope music, and his creativity will surely take you on a ride! Read his full interview below!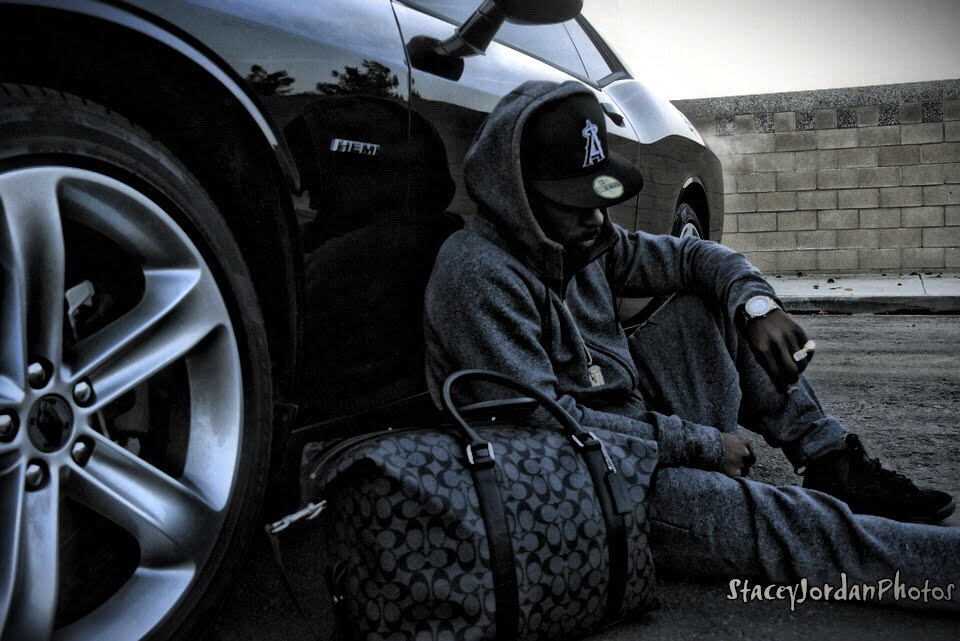 ABM: What is your Rap name? Tell us the story behind your hip-hop name? –
The Juice: My Rap name is "The Juice". My rap name came from my childhood name. Funny story but, my family always called me "Juicy", because I was a fat baby that drooled a lot. As I got older I decided to take of the "Y" and put the "E". Lol can't be a grown man name Juicy. Lol. But all in all. The Juice fits perfectly because I'm always Juiced. And I heard there was other artist with the name Juice. So I decided at 16 to be called. The Juice. Only bkuz it's only one Juice to me and that's The Juice.
ABM: Has anything happened in your life that led to the decision of becoming a musician? –
The Juice: I use to look up to my older brother who goes by the Rap name "Sikkaholic" he was doing a lot of music when I was a young teen. And I felt I could do it too. Plus the fact that I been into music my whole life growing up. I decided to make music because I love it.
ABM: How did you get your start in the hip hop scene? –
The Juice:
When I was 19yrs old I Signed to a Label out of San Jose Ca. Called Money Green Productions. Witch is now called Bay Area Music witch is owned by Buford "Dj Boogie" Brown. During that period I released my first album out of the South Bay titled "I'm Him". And from then I took off with my talent. Started doing shows throughout the South Bay and Car shows to be heard. Shortly after the CEO of the label had caught a charge that put him away for a nice period of time. Witch lasted the time of my deal. So at that point I was back on my own. So I started going to house parties and joining freestyle battles making a buzz for myself I ended up doing a contest witch got a to do a open act for "T-Pain". And a spot on the Mandatory Hyphy Tour with "JT The Bigga Figga" and "Snoop Dog". I felt I was on and had a buzz going. So I decided to come back to where I came up and bring a few cars with me. Doing so I got sucked back into the street life and my career went from main line to underground again. And I lost track of the big picture. Then in 2012 my uncle Robert "Fat Rob" Davis was murdered right in front of the bar we was attending. The talk him and I had that night I made him a promise that I'll get back on my music and make sure we straight. But that night he passed and I felt I needed to keep my promise. Few years passed I had to regain focus. I was put in a very depressed state due to the fact right after my uncle passed my whole team started acting different so before I felt any more bad vibes I had to distance myself to focus on my music. Released a video in 2014 "No Matter What" where the message in the song was basically I'll never stop doin music I'm bout tho strive no matter what I go threw. Doing little music for some time trying to find myself. Then in 2017 I felt I was back where I needed to be and it was time to go full throttle making music and doing features for other artist. Networking I ended up scoring a 
Oct. 13th
 opening slot for "Mozzy" being my first time back on stage since the fallout I was forced to go hard. Alone. But I knew I had it. Never let me see you sweat. I killed the show. Soon after I released my currently new video "Got It Out The Mud" showing my fans that I'm up and letting the world know nothing was ever handed to me. I really Got It Out The Mud.
ABM: Where are you from, and what was it like growing up there? –
The Juice: I'm from Sacramento Ca. It was crazy living in Sac. All my big cousins was either trappin or gang bangin and trappin. I was getting in trouble everyday in school lol. I was a bad ass kid. My mom moved to Modesto Ca.  thinkin it was gonna keep us out  of trouble. Yeah right. Pops was always in jail so me being the youngest of 5 I had to become a Man on my own. But hey, I just played the hand I was dealt.
ABM: What do you typically rap about?-
The Juice: I Rap about things I know about. Either I did it, do it, or it's a goal that's set. I always give my fans real rap. I never tried to stick to one category. I always wrote and freestyle to any type of beat. And vibe to all types of music. So I am versatile. I'm comfortable saying I can touch any type of music. For the hood, upper class crowds, Grimy, hustle minded people, and I'll forever cater to the ladies so I love to make music for the ladies too.
ABM: What are your last full length releases people can go check out right now? –
The Juice: I haven't dropped nothing digitally for a few years. I only put out Visuals @
YouTube.com/CircleBoyMusic
But out with the old and in with the new. What you get outta This Juice now is my old and my new. I got the best of both worlds I went from a Real Ni**a to a Real Man. Watch me work.
ABM: What are you currently working on? –
The Juice: I'm currently working on my EP Album titled "I Should've Been Signed" along with a mini movie with the same title. Bringing back what the world is missing and what they getting but wit some Juice in it. Just released the first Video single called "Got It Out The Mud" and from the looks of it people have been loving the new vibes I'm bringing. So my next single is titled "I'm Gone" clarifying that I'm on my way. I'm kicking down doors and breaking down barriers. I'm gone force my way into the industry.
ABM: Whats your last visual release people can check out, tell us about it.-
The Juice:
New video "Got It Out The Mud"  you can find it on YouTube. My channel is "
CIRCLEBOYMUSIC
". We filmed this video in the desert in Las Vegas Nevada. I felt it was the best place because I was the center of the attention I was by myself. All that was around me was dirt. What's dirt when it gets wet? Mud. Plus I love nature it's real God made these views for us to take advantage of.
ABM: What is your ultimate goal at the end of your career?
The Juice: I just wanna win. And show my kids that it don't matter where you from if you grind hard you can have anything you want. And can reach any goal you out fourth. I wanna be the best at what I do.
ABM: How can people reach you?-