Dray Love
ABM:
 What is your brand name/ stage name? Tell us the story behind it?
Dray Love:my stage name is Dray love , my Real name is Deandre and love came from the favorite type of r&b music .. it kinda went together ..
ABM: Tell us what happened in your life that led to the decision of you becoming a musician?
Dray Love:my passion for music started with my love for Michael jackson. When I was growing up in the 90s Michael was all anybody wanted to be .. 
ABM: How did you get started in the music business?
Dray Love:I got started in Miami fl , recording for the first time .. it was an awesome experience . The musician in me didn't awaken until i went to a joe thomas concert. He gave dray love a pulse.
ABM: Where are you from, and what was it like growing up there?
Dray Love: im born in memphis tn . Growing up in memphis you have to be doing something musically.  Either a rapper or singer. The city is filled with starving artist , blues legends , and rock and roll legends.  The city is full of inspiration ! 
ABM: What do you typically make music about?
Dray Love:I love to sing about love , make ups, break ups . Mostly music you can feel and situations you can relate to .. 
ABM: What are you currently working on?
Dray Love:In this moment im working on my next big project (stay tuned)
ABM: What is your ultimate goal at the end of your career?
Dray Love:My goal is to be successful and recognized among other great musicians. 
ABM: What is your biggest inspiration for what you do?
Dray Love: My biggest inspiration is my support system! The people that support my music are the ones the fuel me on the road to success.Without them, I wouldn't know how far I'd get! Love the fans .
ABM: Tell us something about you most people don't know.
Dray Love: Well ,most ppl dont know i can dance ! I was dancer before a actually discovered I could sing . 
ABM: How can people reach you?
Dray Love: If you beautiful people want to reach me they can on my fb fan page @Drayloveforever
They can reach me on Instagram & Twitter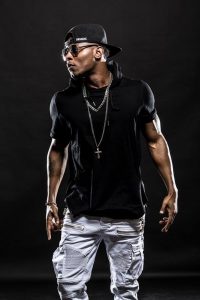 She's The One (Official Music Video) by Dray Love