Richmond has released a new star from its arsenal, DmoneyDaKing aka D-$. With his second project to date dropping this month on the 10th, we linked up with D-$ and he gave ALL BAY MUSIC the first inside look at himself and his music world
ABM: What is your official stage name?
D-$: DmoneyDaKing aka D-$
ABM: What area code are you from?
D-$: 510
ABM: What city are you from?
D-$: Richmond Ca, (Bay Area)
ABM: What is your last single or project you released?
D-$: Last Single "Say Yes" And its Official Video From the upcoming Mixtape "GoodMorning GetMoney"
Latest Mixtape: "The Coronation" dropped June 2014(first projec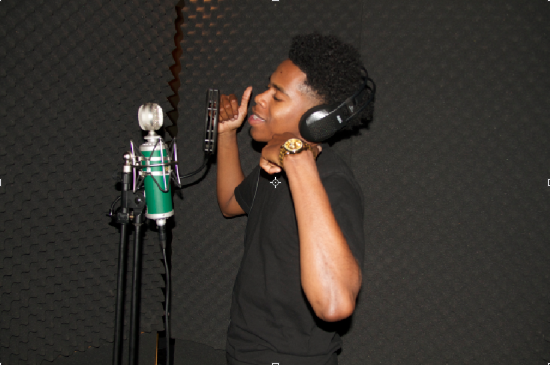 t)
ABM: What inspires you musically?
D-$: The sounds, and positive vibrations of instruments. Great Artist also, their music arousal my mind to project my creativity. Success in general inspires musically also. To watch an artist similar to myself succeed is very inspiring and exciting witness.
ABM: How long have you been making music?
D-$: Starting playing the drums at the age of 7 at church. Started rapping at 16. started producing at beats for myself at 17. Released solo tracks at 18.
ABM: Who is your favorite producer?
D-$: Myself. Shanti, the Dream, p-lo, iamsu, dj mustard, hit boy, zaythoven, lex lugar, timberland, kanye west. pharrell, juneonthabeat, yponthebeat, christiamentals, and sb focus.
ABM: Who would you like to work with in the future?
D-$: Bay area wise, e-40 or keakdasneak. west cost wise YG,Tyga or even snoop. In the South usher the dream, ti, andre 3,000. east coast, alicia keys, mid west janelle monae, Chris Brown Also.
ABM: Where can we find your music?
D-$:
Youtube : DmoneyDaking
soundcloud: Dmoneydaking
Audiomack: D-$