G-Eazy – No Limit REMIX ft. A$AP Rocky, Cardi B, French Montana, Juicy J, Belly This video is so epic! Just watch it! Fxck wit G and get some money!
Watch Keyshia Cole kill the stage preforming "You" with Remy Ma and French Montana
Keyshia Cole – You ft. French Montana, Remy Ma Oakland singler-songwriter Keyshia Cole is back this year with a new single featuring the only Remy Ma and Bad Boy artist, French Montana. Listen to Keyshia let them know its the last time she gets played with, Remy drops a dope flow and French had to […]
Too Short – Ain't My Girlfriend ft. Ty Dolla Sign, Jeremih & French Montana Too $hort always droppin some heat! Here is a single off his upcoming album The Pimp Tape, said to be released March 2017! Ain't My Girlfriend ft. Ty Dolla Sign, Jeremih & French Montana Produced by Drumma Boy The Pimp Tape has […]
French Montana releases "Sanctuary", and releases a remix featuring our own beloved The Jacka. MIP Jacka
Seems like ever since Mozzy and Hus Mozzy meeting at Epic Records, things just keep getting better and better.
Bad Boy Entertainment's French Montana showed how much of a Hollywood connection he has after putting together a decked-out party for actress Jennifer Lopez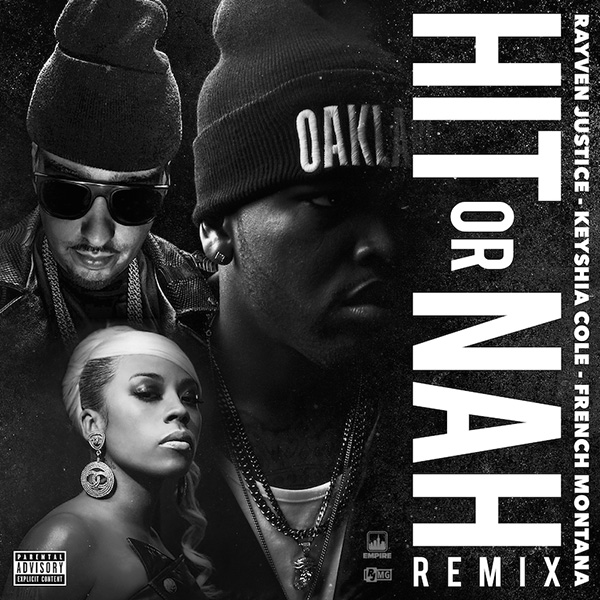 Rayven Justice drops a new remix to "Hit Or Nah" featuring French Montana and Keyshia Cole!
Rick Ross releases, "Bout That Life" off of Self Made 3 featuring Diddy, Meek Mill, and French Montana.  Check out a taste of the new album coming soon.
Check out the West Side Remix to Fat Joe and Remy Ma's "All The Way Up" ft Snoop Dogg, The Game, E-40, French Montana, and Infrared.