Defining the sound of the West Coast with his snapping snares, memorable basslines, and beautifully minimalist keys, HBK Gang's P-Lo is equally talented behind the mic as behind the boards. Returning to the forefront with a diverse set of bangers, P-Lo is announcing his More Than Anything project, due this Spring. With an expanded sonic palette and a long list of talented collaborators, More Than Anything is P-Lo's most accomplished effort yet, with the renewed focus on lyrical introspection perfectly complementing the high-energy beats. Featuring appearances from E-40, G-Eazy, Marc E Bassy, Skizzy Mars, Iamsu!, Rexx Life Raj, Feez, Kool John, and production from Cal-A, Nic Nac, Feez, Jay Ant, Mikos Da Gawd, ReeceBeats, and P-Lo himself, More Than Anything follows 2016's Before Anything.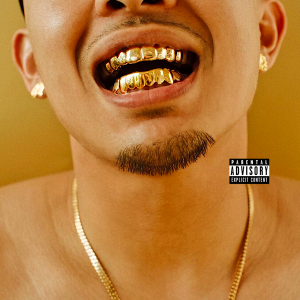 "More Than Anything is showing all the layers I have as a human and artist. I'm a hyphy ball of energy but some people think I'm all slaps – I'm going to show them that I can do more than that," P-Lo tells The FADER. "This music is made from my experiences, coming from real places. With this project I'm out to show people a reflection of myself, that I'm never sorry, that I'm vulnerable. More than anything, this project is about me stepping out to show the world who I am."
With the project announcement, P-Lo is sharing "Always," the breezy, yet emotionally hefty first single featuring a verse from Rexx Life Raj and production by Cal-A. The song finds P-Lo lamenting a loss, chronicling a tumultuous relationship while Raj lends his trademark smooth gravitas to the track's final verse. "Always" proves that the hyphy HBK artist can do much more than get lit.
Born and raised in Pinole, CA, Filipino-American Paulo Rodriguez started making music at a young age. Inspired by his older brother Kuya Beats, a producer in his own right, P-Lo developed a great appreciation for the music in his father's record collection, including Santana and the Beatles. When he heard Kanye West's The College Dropout in 2004, P-Lo knew that he wanted to make a living making rap music. In 2005, P-Lo met a high school classmate who shared his passion for hip-hop: Iamsu!. Together, the two rapper/producers formed the Heartbreak Gang, shortened to HBK, recruiting artists like Kool John, Sage The Gemini, Jay Ant, Kehlani, and others to become one of the premiere rap collectives on the West Coast. With Jay Ant and Iamsu!, P-Lo built a name for himself as a member of The Invasion, producing many of HBK's biggest hits, including Iamsu's "Only That Real," ft. 2 Chainz, and became an in-demand producer nationwide. In 2013, P-Lo had a big hit with Yo Gotti's "Act Right," which peaked at #100 on the Hot 100. P-Lo has also found success as a rapper, earning millions of plays on his own SoundCloud and stepping out from behind the boards on several HBK hits. Stay tuned for P-Lo's More Than Anything, slated to release in the coming months.