Baby Bash and Paul Wall both arrested during drug raid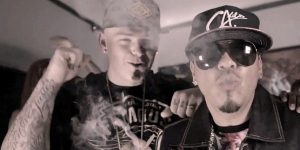 According to a few sources, the two artists have been arrested during a drug raid in Texas. Paul Wall and Baby Bash are both facing time in Texas due to a search warrant early Friday. The two were booked as well as 8 other people in the building.
This is not new for the both, in 2011 they were also arrested in El Paso, Texas for marijuana possession.