All Bay Music readies Print Issue 8 with Bearfaced Founder HD and R&B Singer Paris Cimone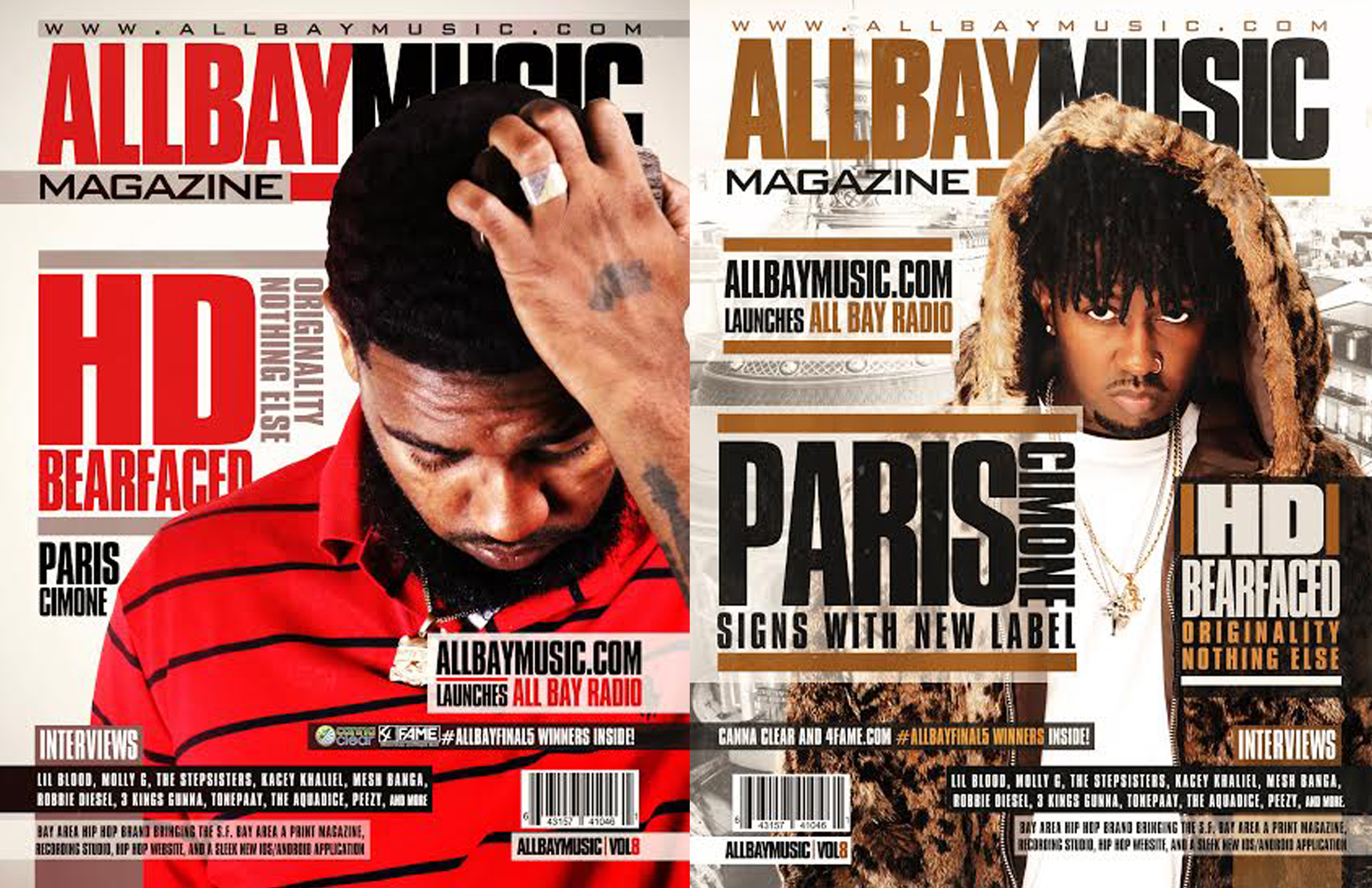 Bearfaced Founder HD will be gracing the front cover of All Bay Music Magazine Issue #8, and Paris Cimone will take the back side cover of the issue talking about a slew of new records out.
In our latest issue we will be covering interviews with Lil Blood, Molly G, Young Heathen, Robbie Diesel, and many new upcoming artists coming in our new issue.
Whats most exciting, is that at a time when more print outlets are shutting their doors, we are only expanding our size and making it a bigger standard-sized magazine.
All Bay Music Magazine has been on the go throughout the entire West Coast, promoting our magazine through street level marketing, store distribution, hip hop events, and online promotions. Our distribution is as independent as the reputation our region holds.
We are on our eighth print issue, soon to be released first week of 2017.
We have done cover stories or interviews on Keak Da Sneak, AP9, Traxamillion, The Mekanix, The Luniz, The Jacka (RIP) , J Stalin, B Legit, June, E Mozzy, Hus Mozzy, Billy Blue, Dorrough, Lee Majors, Taj-He-Spitz, Drew Deezy, V Nasty, DB Tha General, Stevie Joe, Shady Nate, Ron Spaulding, Boo Banga, AG Cubano, Joe Blow, K Loc, Rob Lo, Remy RED, and many more.
Find Us Online
Instagram | Twitter | Facebook | Soundcloud | YouTube | Tumblr
For advertising inquiries: advertise@allbaymusic.com