We are very impressed by the models that competed in the first All Bay Model Search competition.  These girls are courageous for putting themselves out there on our networks and grinding to get their votes up for a chance to have a spread and interview in the issue dropping this month.  After this competition, we want to start incorporating more opportunities for models because it is such a big part of the visual scene from modeling independent T-shirt brands, taking promotional pictures, cover art, or even music videos.
The results are in!
Congratulations to Nani Harrison for winning the first annual All Bay Model Search. Catch her interview and spread in the new issue dropping soon!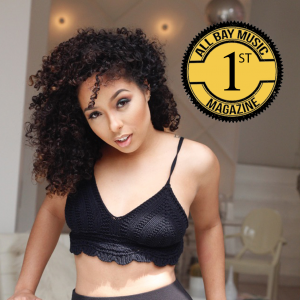 Instagram: @naniharrisonnn
Nani is 20 years old, living in San francisco, and has been freelance modeling for 2 years now.  She first started modeling because she always idolized the models she saw growing up.  She was thrown off by the rumors and stereo types with modeling, however she realized that she enjoys being a role model for girls who don't fit the stereo type.  Nani listens to Khelani, Drake, and The Weekend, however she enjoys listening to a lot of old school R&B like Donell Jones, Like Joe, and Color Me Bad.
The competition was close among the top four models and even resulted in a tie for third place.  We were excited to see them all pushing to get the top spot, so expect for these models to have a shout of their own shout out in the mag.