A lot of what is missing today in hip hop is the authenticity of the characteristics you hear in a person on wax, and you tend to believe what an artist is representing in there music, which to us real hip hop fans is an important part of the "becoming a fan" process.
Authenticity in a market where it feels like half the artists have a gimmick to persuade fans to give there music a chance, a lot of us are fed up with the glitz and glam of todays music industry.
In my opinion, as if I were Joe Budden right now, I myself have a different set of opinions and feedback for Meek Mill.
First off when beefing, theres four sides, your side, there side, the publics side, and the real side. As a representative of the streets, we often side with what makes sense and what is real, and who kept it real. Unfortunately for Meek Mill, Drake has been beyond a friend and collaborator in the eyes of the public.
A lot of us with the street mentality have had friends who gained success like Drake, and been left behind. Drake on the other hand, seems always upbeat in how he dealt with Meek Mills relationship and career, even wearing a Free Meek Mill t-shirt while locked up on his probation violation. When some of our own family won't even write us from jail, Drake was touring and making fans scream "Free Meek Mill", and that right there screams loyalty.
Being a Meek fan, half of me is trying to come up with a good reason why Drake was doing so other than brotherly love, maybe to gain some form of street credibility? Regardless, an ally as big as Drake in the music industry seems to be a relationship not worth throwing away over some accusations, or is it?
One thing about being a pound for pound boxer, its a lot like being a pound for pound athlete. To be either you gotta be the best in the industry, and it gotta be your own work ethic. So if you are claiming to be a champion, yet you can't take a drug test to qualify, technically your cheating, and will not qualify to play in the ranks of "Best in the World or ever", cause holding that title must be fair, and it must be your own handywork and training to get you there. A athlete using steroids is a lot like a rapper using a ghostwriter.
Since Meek Mill is one of the hottest street rappers in the industry he will be among the ranks of Kendrick Lamar, Jay Z, and Eminem. But with all these A list rappers, what if Drake didn't write half his material, could you still place him in the category of best lyricist?
In this beef theres two things about it. One yes Drake won the battle so far, and without another reply from Meek Mill maybe even won the war. But if Meek Mill continues to unveil to the hip hop industry just how many songs were written for Drake, and it shows to be beyond what we thought, than Drake by default can no longer say he has one of the sharpest pens to ever write rap, he can just say he is an amazing entertainer much like Whitney Houston, who performed Dolly Partons "I'll always love you", which made Houston a mega celebrity. Dolly Parton always got her praise for penning that hit, but will never be the artist who performed better, Whitney truly made the song hers.
None the less, Whitney was iconic, but to call her a writer just would not of been true, so the same applies to Drake, he might be a great entertainer, but to be among the greats, having a sharp sword is like having a sharp pen, you must be a hitmaker in your own right, and as Funkmaster Flex said clearly, and I agree, Drake is an amazing "executive producer", which he displayed thoroughly in this beef with every string pulled from "Charged Up" on Beats Radio, and the follow up diss track "Back to Back" with the World Series photo, everything very thought out.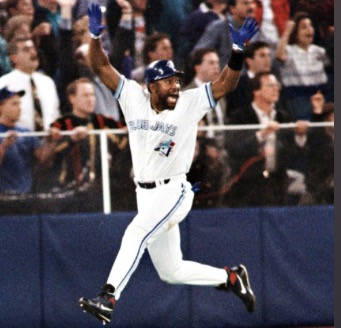 My opinion to give Meek better odds at coming out of this, he needs to stop making it a beef, make it about being a better rapper, and in that same process not fuck this up a second time, we need more reference tracks to back up his accusations, without that Drake seemingly is using writers to keep spawning #1 hits, and the industry were in today unfortunately for Meek, we don't have a problem with him doing so cause he is literally the highest paid and highest respected rapper/singer of today.