Last night a epic collaboration came about with newly buzzing group "Trill Youngins", and HBK boss IAMSU and HBK CJ. The night took several turns, creating a remix of Trill Youngins latest smash, "I look Fly".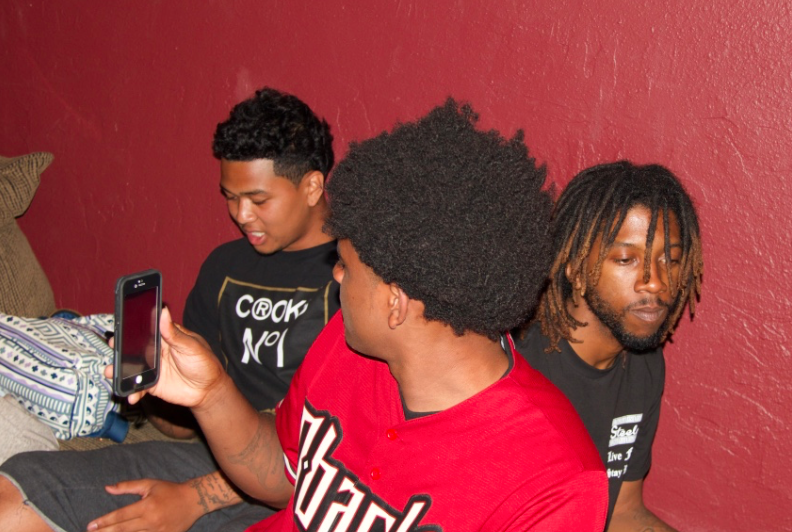 IAMSU after remixing "I look fly", decided to get on the keyboard to make a beat, and within the next couple minutes from his start, ended up with a smash record, which almost seemed effortless.
Also HBK front man producer P Lo also showed up to support, he is the one who produced last years smash single by Yo Gotti "Act Right".
The song created is titled "F.O.M.D." (Fuck Off My Dick), which was entirely produced by IAMSU, and features the newly buzzing group "Trill Youngins", you can click the cover below to give it a listen.