Today, Rapper GVal out of Hunters Point, brought out his team to Cali Kings Cuts and clothes in Daly City for his latest release: JTR4. Those who came out to support included Frisco's own Show Banger, Roach Gigz, DJ Slowpoke, Big Rich, DJ BlackMarc, Friscasso The Jeweler, KMEL's Shaydiddy, Rich City Stu, and E40 producer Livin' Proof (new song Bassrocks off 40's new album "Sharp on All 4 Corners").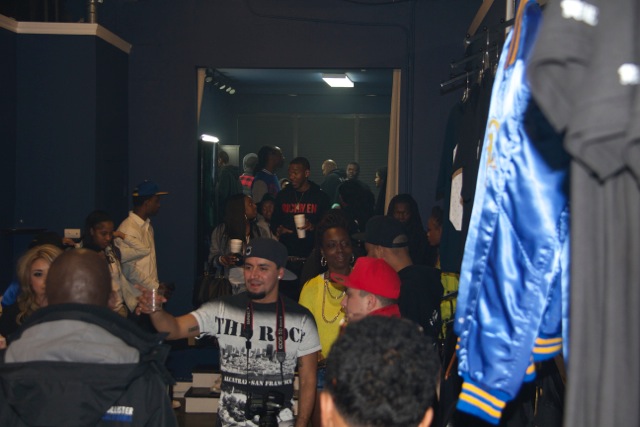 The 4th installment of the "Join The Race" series, featured tracks primarily produced by Just Quality, and a track featuring Show Banga. You can catch him giving his album out FOR FREE this week on Wednesday at in store signing!  @ 6261 Mission St Daly City CA 94015 5pm-6pm.
(From Left to Right): Show Banga, Livin' Proof, and Just Quality reppin the last issue of All Bay Music.  New issue coming soon!
– @bariworld