Yesterday it was reported that Atlanta Rapper 2 Chainz was robbed at gunpoint in San Francisco while trying to cop some Marijuana from Green Door Dispensary. Police say an unknown man approached 2 Chainz and his entourage fired one shot in the air and they all fled in different directions. According to new reports one of the men fell down who was in the entourage and that's who was eventually robbed for his wallet.The story does sound a bit fishy since TMZ reported it was 2 Chainz himself who was actually robbed but police is reviewing the surveillance footage anf if they release it we will all get to know the truth.
Here's a Pic of 2 Chainz which is believed to be taken right before the robbery attempt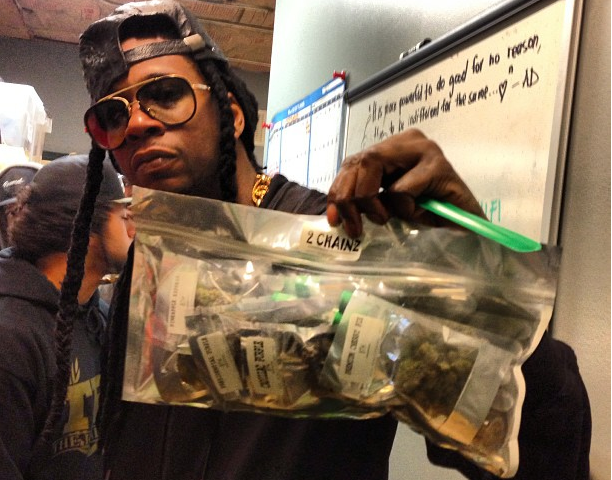 The streets are saying after the goons saw this pic posted on instagram they headed over to the Green Door and we all know what happened next.
Next time 2 Chainz might have to send one of his runners to get his green so he can retain his street cred and jewelry.